In the envelope:  plane tickets to London, passes for the Gatwick Express, Oyster cards for the Underground and keys to a beautiful apartment in Pimlico.   When one of our dear nephews said, "Come to London and tell your story," we never expected such a very red carpet.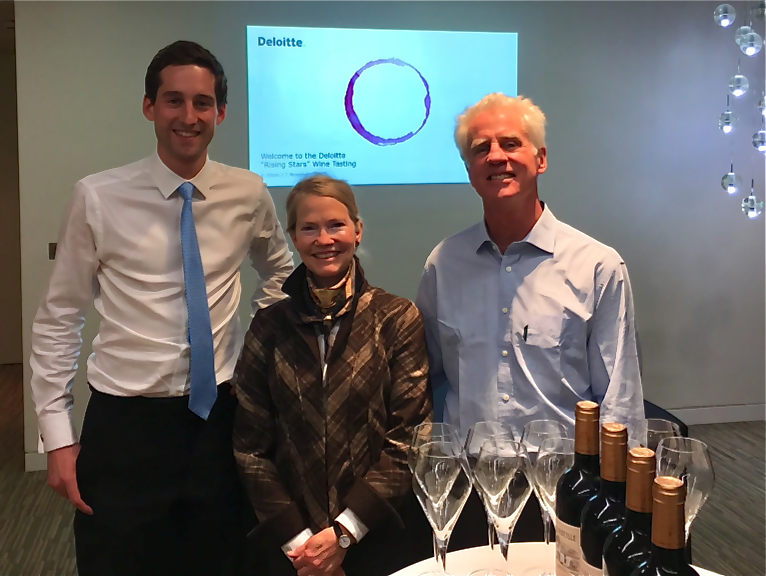 I remember this particular nephew at age seven, dividing his time between reclusive hours reading "The Philosopher's Stone" long before Harry became a household word, and running with the raucous herd of franco-british-american cousins stampeding through an indulgent Grandmére's house.    He is now an apparition in suit and tie, carrying our suitcase up four flights of stairs, gallantly, modestly entering a fast lane in the City of London.
Observing Tim, I recall our entire fourth generation who lived and loved and claimed for their own, this family place in France.   All those summers.   All that mischief.   Just yesterday they were dwarf-thieves pilfering our dish liquid and stealing our tarps to fashion monstrous soap slides and ruin an impeccable lawn.  They were utterly shameless go-karters who drove their elders off the circuit with impunity; Marco Polo wizards apnea-diving the less apt to near drowning; kayak hooligans, mercilessly tossing all of us into the Dordogne.
Today they are stepping up to podiums.  Backpacking in Peru, going freelance, starting a business, trying things out, making mistakes, picking themselves up, trying again.   I forgot what courage it takes to leave childhood behind.   Or what foolhardiness.
Watching these mischief-makers don mantles of diverse adulthoods, I quell a little shudder,  as my grandmother once did.  When I was twenty-six I hated the way she predicted the futures of my friends.   She hardly knew them!   But as I approach her age, I'm beginning to understand her penchant for curt but often accurate, crystal ball pronouncements.   You do see patterns emerge when you're like my grandmother,  further along down the road.
But one definition of youth is to be in the thick of it.   All those choices at forks in the road; all those decisions compiling to create a life tapestry.   Plunging forward anyway, sometimes into the dark.
And that is perhaps just.   If we knew all the obstacles ahead of us, would we have the energy to attempt?   Thank god for the deliciousness of beginnings, the lure of the unknown; the thrill of testing the mettle of your wings.
Such were my musings as we brought our wine to London.   A return to a city we lived and loved, and to the corporate world, a world we knew and left behind.   Having been shoulder to our project here for several years, I forgot what it was like to step into the arena of the next generation.  Their attention gave me pause.   Perhaps it was that wonderful English politeness, but they seemed genuinely interested in the world of winemaking.   And in our story.
Like some of their clients, we're still in the period of launching a small business, with "miles to go before we sleep."  But while answering their questions, I saw that some patterns in our tapestry have begun to emerge.   Are we now far enough along to have a story?   Maybe this is what my ninety-year-old neighbors feel when I pay visit to learn how to graft a fruit tree, brine olives, prepare a stinging nettle poultice…
I look out at these young folk and think my grandmother may have been right, but she was also harsh.   Who has the right to voice predictions about others creating their life stories?     It takes so much courage just to step out onto that road of hope.
Save
Save
Save
Save
Save
Save
Save
Save
Save
Save
Save
Save
Save
Save
Save
Save
Save
Save
Save
Save
Save
Save
Save
Save
Save
Save
Save