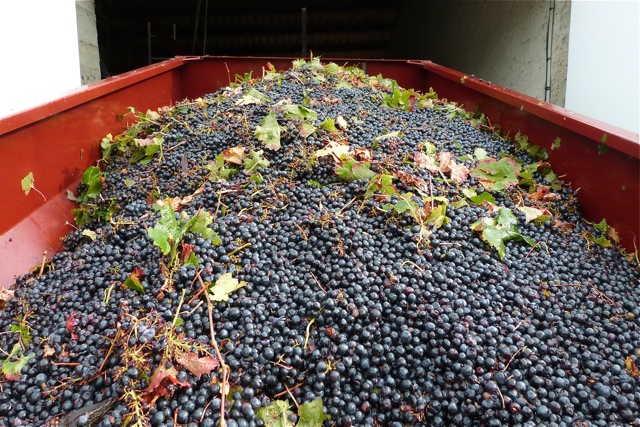 After much deliberation – will the weather hold? will the grapes be ready? – we pushed our luck hoping for higher maturity, and pushed Harvest Day back to October 6th.
The team gathered in the winery before dawn, and at first light Denis set out on his harvester.  Wilfred, our good friend from Chateau Carbonneau followed with his tractor, and in a half hour returned with two tons of luscious grapes.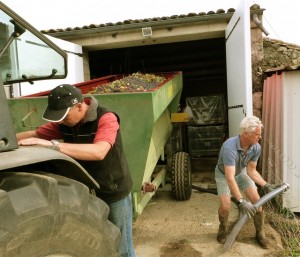 The first load is always the most frenzied as we figure how to coordinate our tasks.
While John and Wilfred attended the arrival,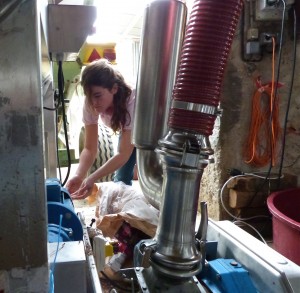 Genevieve managed the "erafloir" (de-stemming machine".)
and Robert controlled the juice running into the tanks.
For each load we must record the temperature of the grapes and the "density" which predicts our probable level of alcohol based on maturity.  We are quite high this year, almost 14%.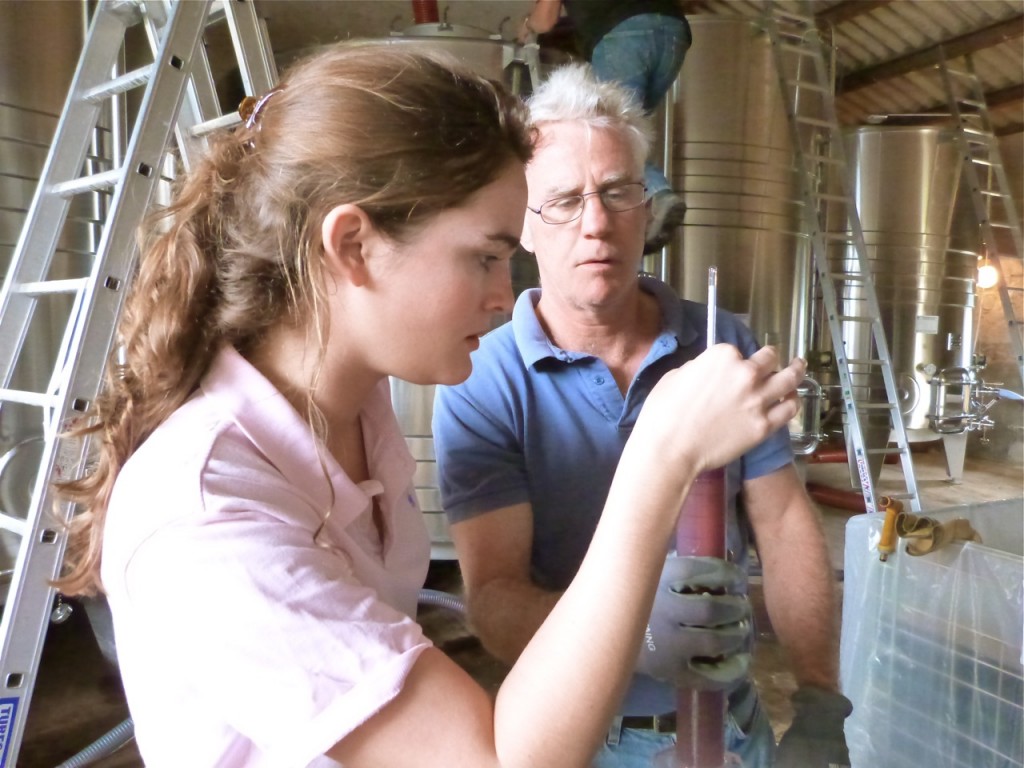 A rhythm quickly set in, as a 2 ton load arrived every 40 minutes.
Francoise our oenologue came by to see how the birth day was progressing.  She tasted and deliberated and smacked her lips and spit and finally pronounced the word we had been praying for. "Clean." Our greatest fear had been the threat of rot or disease that affected many vineyards this year.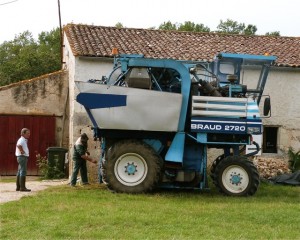 By early afternoon as the last load docked, it started to rain. Denis hosed down his harvester while we started the long clean up inside the chai.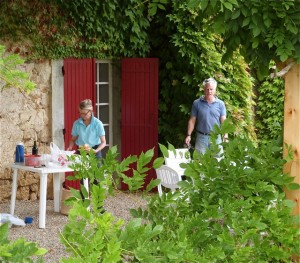 A welcome break for our Harvest Day lunch around 3 o'clock; a drink of La Tourbeille 2011 giving thanks to the fates for allowing us to get the grapes in safe and sound just before the weather changed.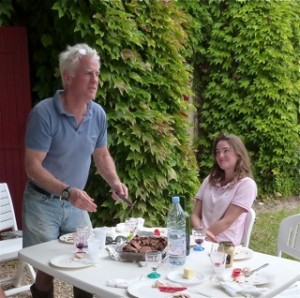 As we sipped, ate, rubbed our aching backs, and talked shop – comparing techniques used by neighboring vineyards to overcome this year's particular challenges – John brought out the Harvest Day Brownies.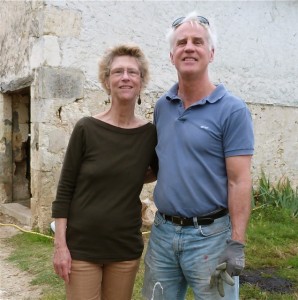 They were made with tender loving care just for this occasion by his talented, chocolate wielding sister, Tata Claire.
Great day. Now to make a great vintage.