Day and night for the past week, the harvesters have resounded through the valley; the entire region mobilized to vendange before another rain.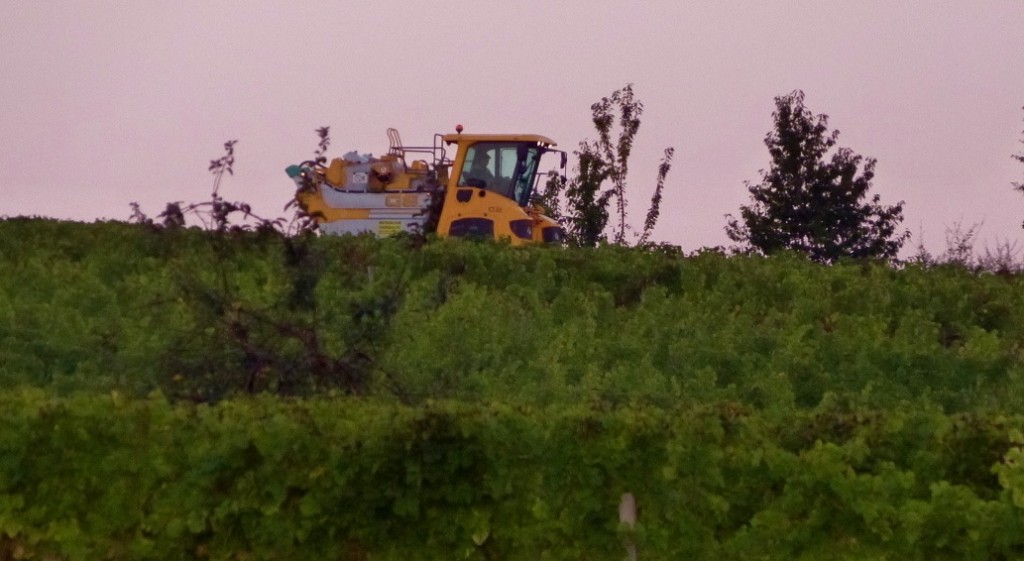 No time for a second cup of coffee, our harvester started before dawn.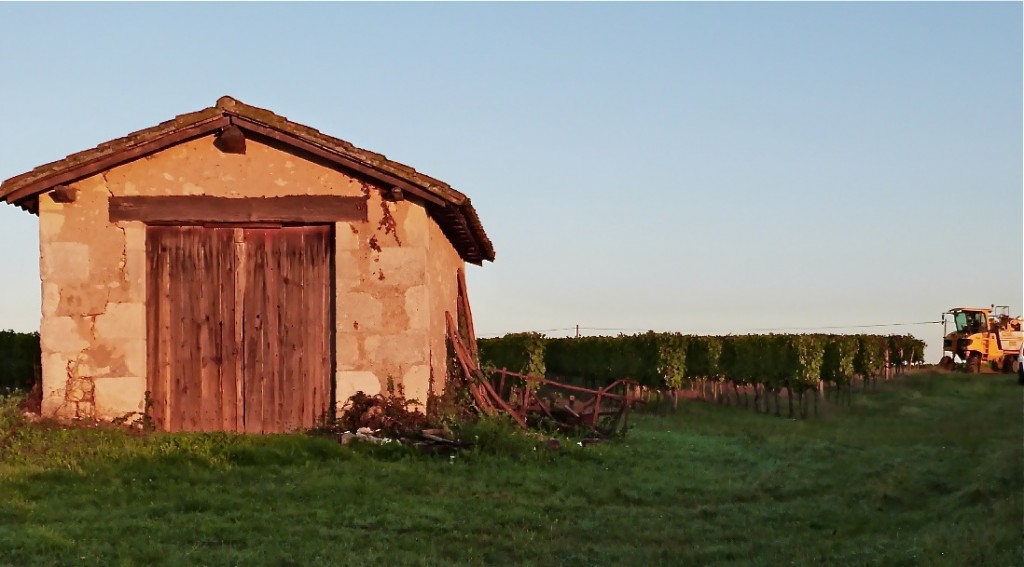 A day of sunshine.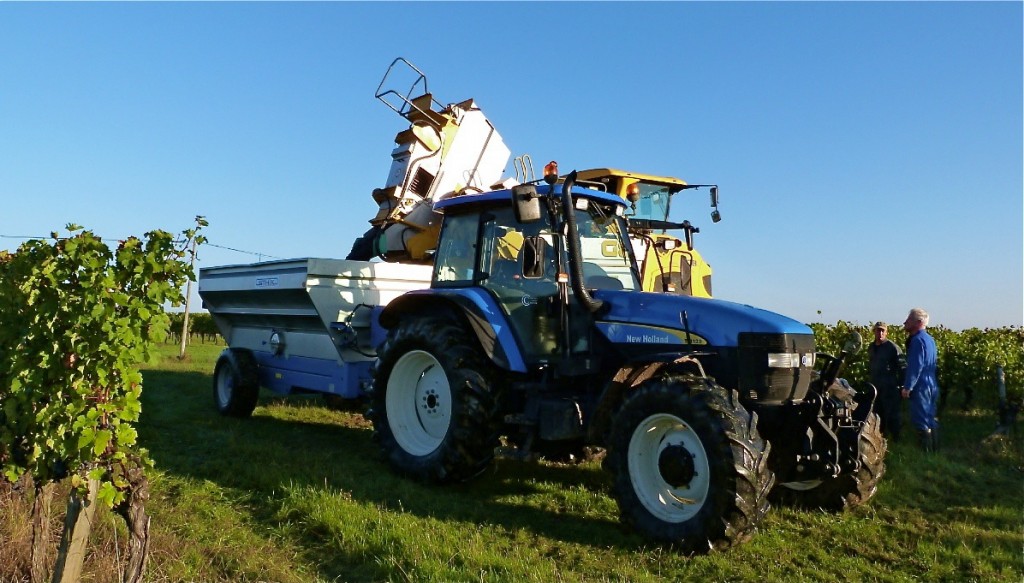 Good cheer.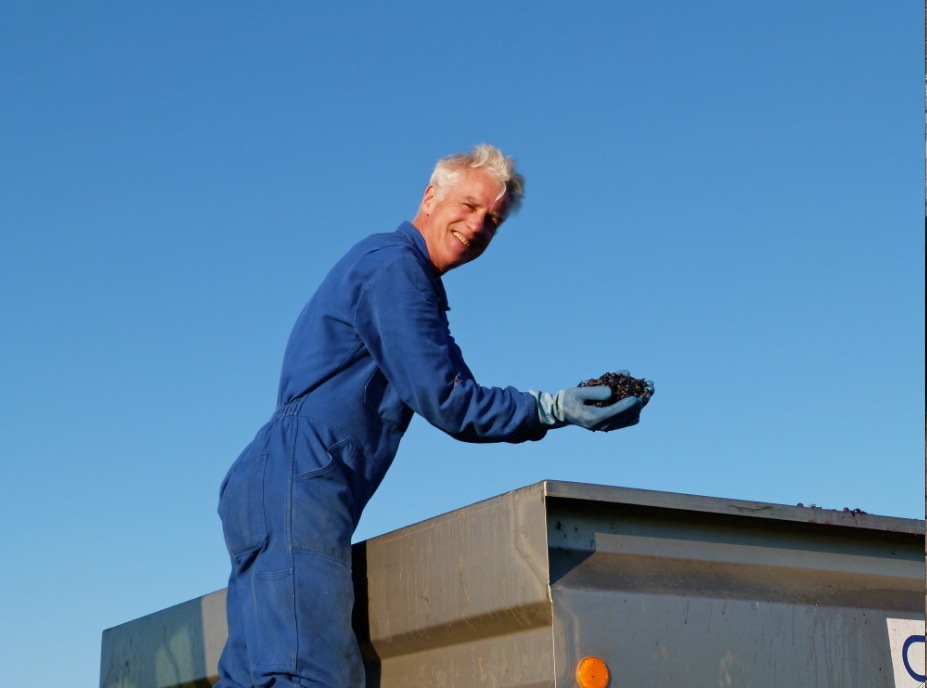 Beautiful, juicy grapes.
Improvisation and perpetual motion at the chai.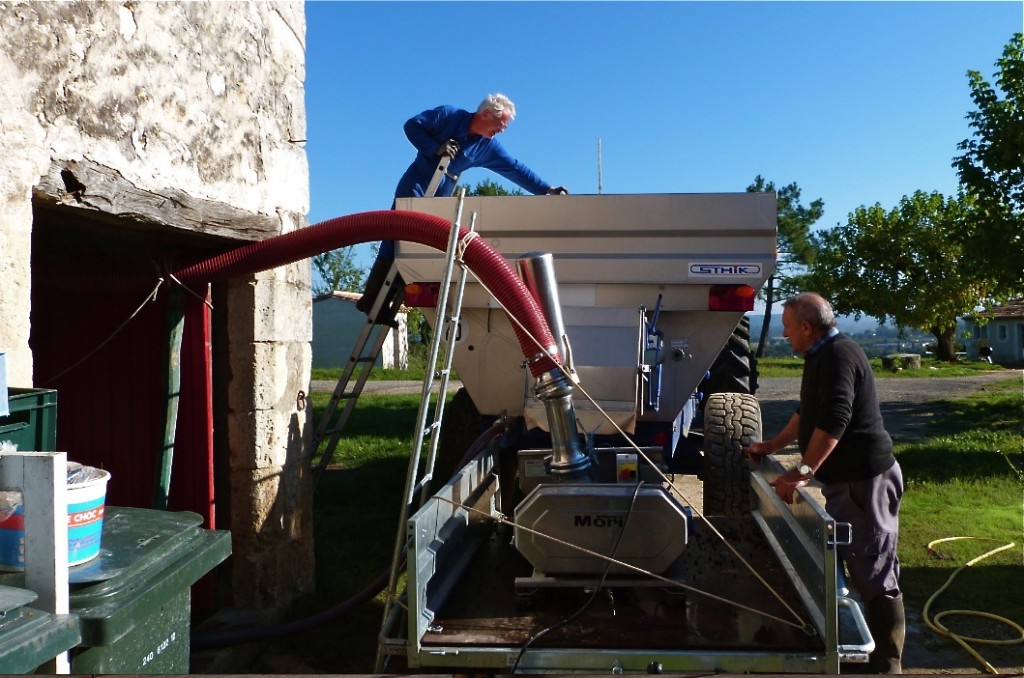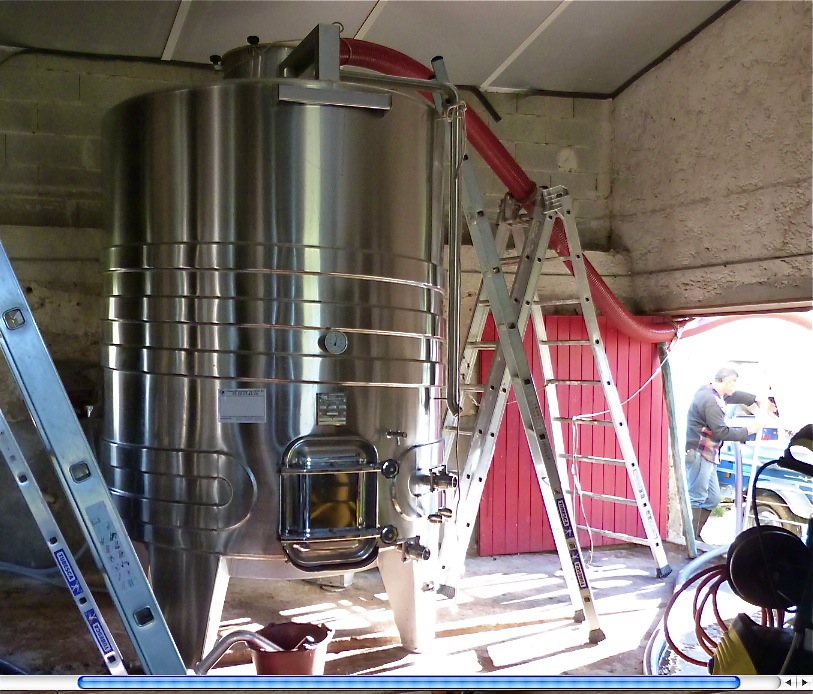 And when we say "artisanal" sometimes it means running into the field and finding an old post and some rope to hold the whole thing together.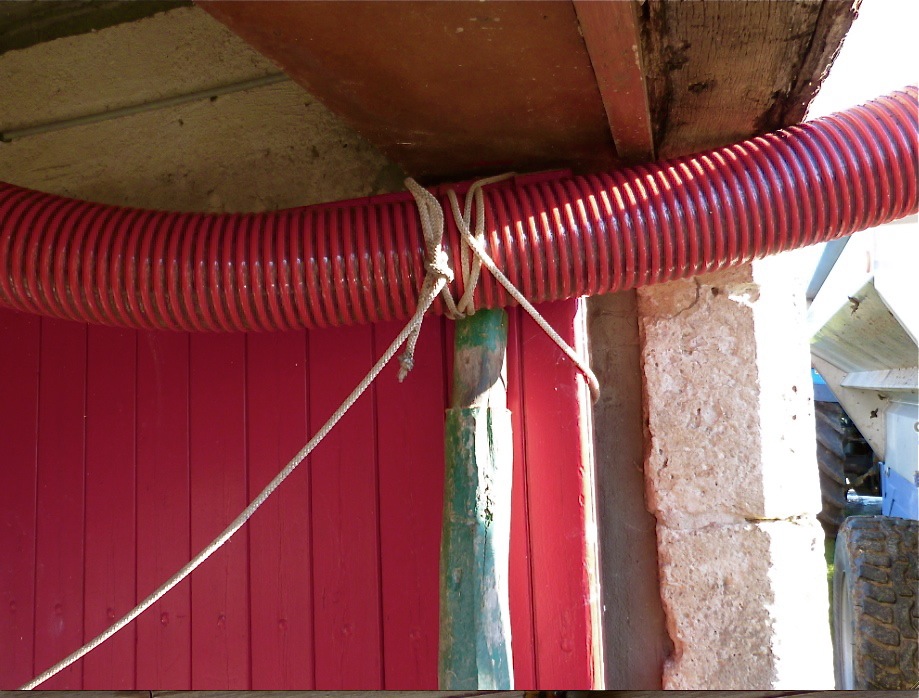 All in, we close up the brimming tank and get to work.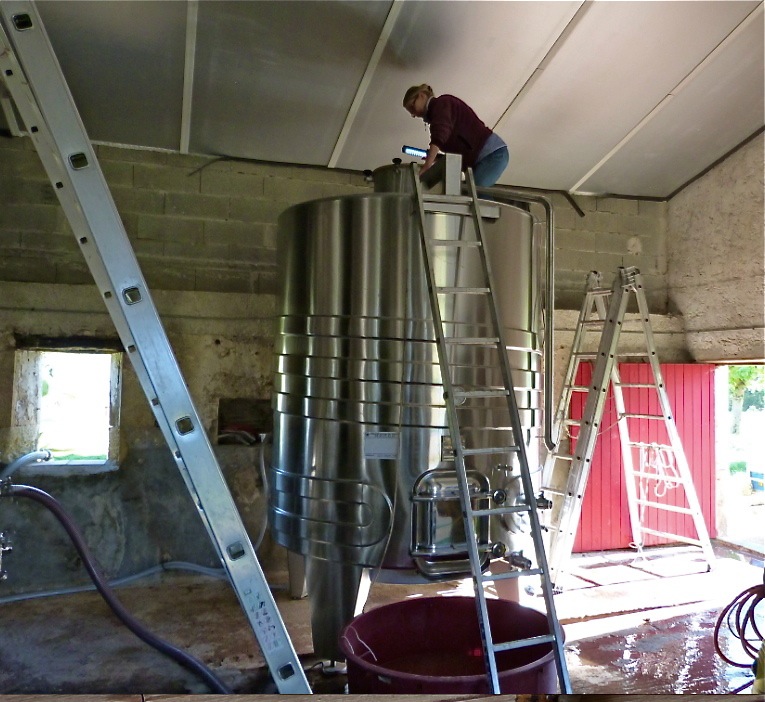 Post script:
Et voila, the valiant Cabs just "before.'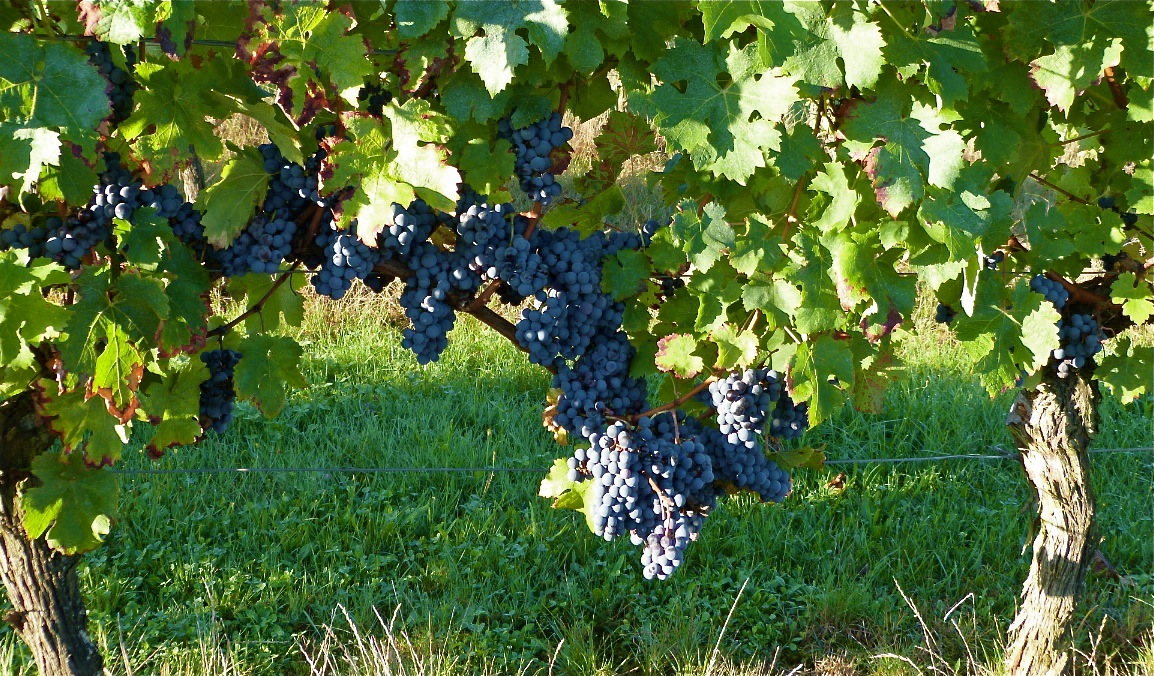 And just "after."