It's one of those perfect Tourbeille days.  Sunlight and sky so crisp you want to sing.  Air fragrant with Acacia blossoms.  Fields rising high with clover and prairie flowers.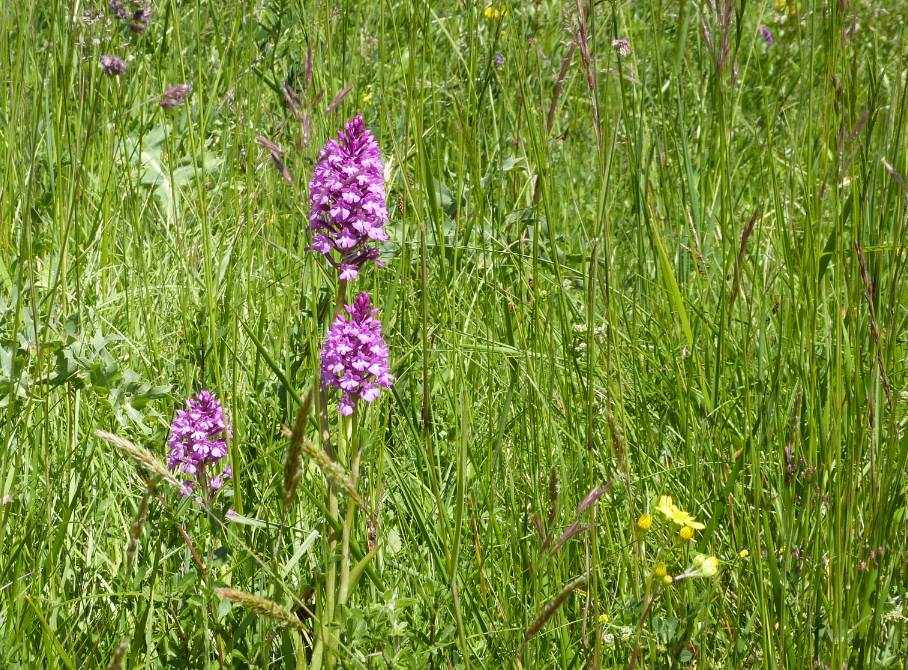 On the most sublime day of the year, John waltzes off to an overgrown pasture with his scythe and I chain myself to my desk. The United States government has requested a translation of the "wallpaper" on our wine label.
By scythe and by pen, we jump back in time.
I open my copy of a page from the Old Parchment Journal to find the scribbles in antique French that make up the label background.  From 1761 to 1769 the Intendant of La Tourbeille (son in law and property manager) recorded financial transactions as well snippets of daily life here.
The month of May, 1763:

"le 9 mai:  "Our son has been weaned and he is home after 18 months at the wet nurse.  We are so pleased with her sustenance we have given her a gift."
"le 17 mai : I had a third of my wine bottled today, but it was not as good as the previous batch which had been soutiré and thus more fine."  (Soutirage (racking) is moving the wine from one tank or barrel to another so that the sediment is left at the bottom for removal.  Gentler on the wine than using a pump.)
"le 19 mai 1763 :  My wife went to three of our properties to supervise the sheering of the sheep and ewes."
"le 22 mai:  "I brought my father here, and the two Fronsacs came to visit us. We served them a gosling bien croisée."
His entries are tantalizing and frustrating for their brevity.  Imagination on fire, I hop on my bike to experience the current month of May in our hamlet.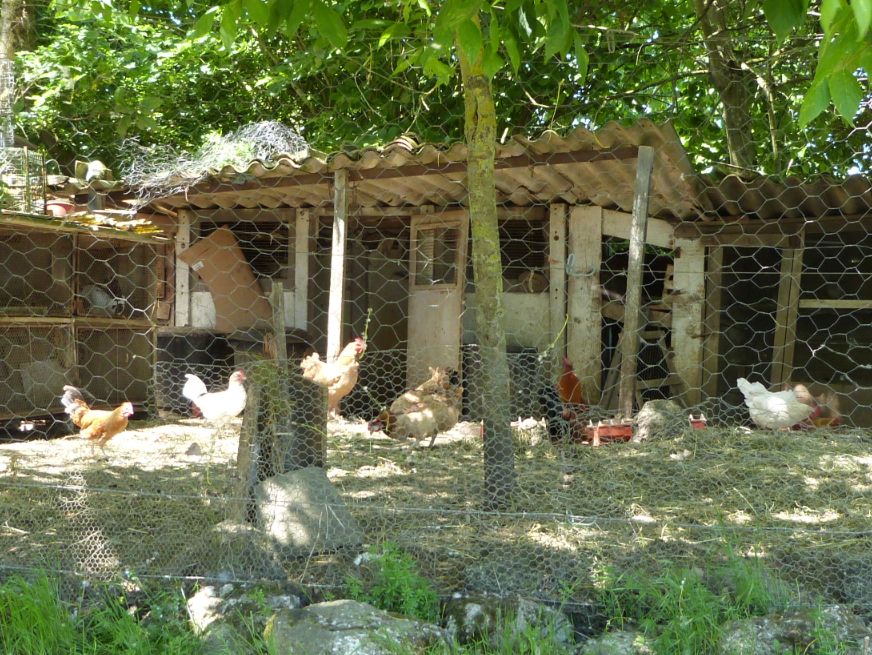 Neighbors wave as I pass: a small child calling the sheep, a widow gathering her chickens and geese, the farmer rescuing the calf born in the night…
I finish my rounds at Maite's.  She is glad to be in the vineyard for spring pruning after hours inside the winery doing a spring soutirage. 
Smack in two centuries at the same time.  We talk about babies, animals, crops, revenues, taxes, the weather…  Then she says, come for dinner.   We'll truss up something from the basse-cour (the farmyard where chickens etc. are raised.)
On an ordinary day I fret myself silly obsessing about the loss of traditions  –  how the wisdom of les anciens is departing with them to their graves.   But a few things haven't changed in 250 years.  Tonight we'll have a local bird with neighbors, "bien croisée."
Maité and Alfred Pantarotto – our neighbors in Juillac, makers of organic wine:    http://www.chateau-laroberterie.com/