In a good year it's easy to talk about terroir as a place where Nature and Human work together and bring forth a measure of bounty.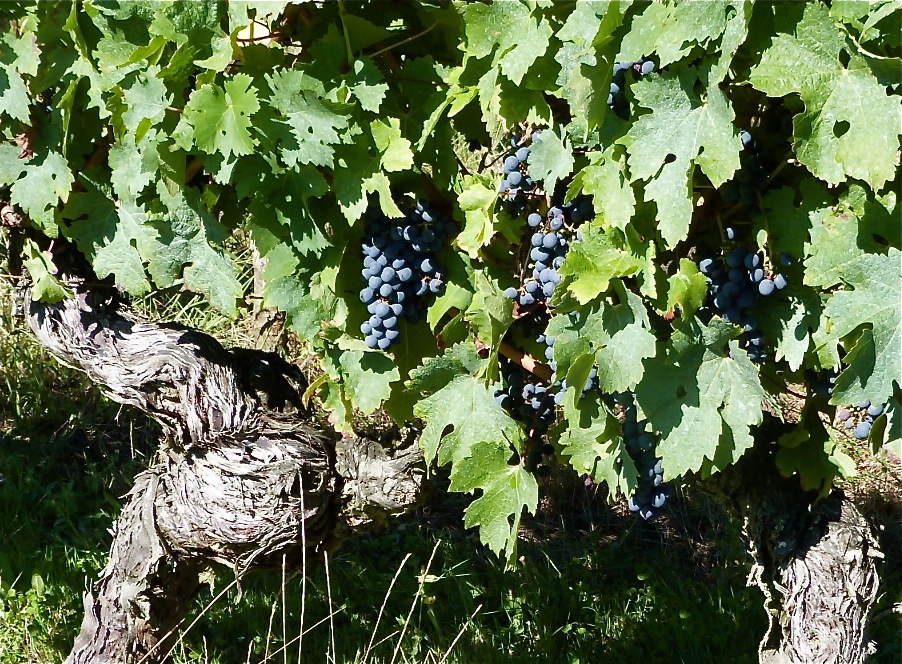 What to say in a difficult year?
It was the coldest, wettest spring in decades.  We lost about 30% of the Merlots.  The survivors suffer from uneven grape maturity.  But we escaped the devastation of the July hailstorms.  The late blooming Cabernets are doing fine.
After many decent years, the local collective mind now gingerly recalls the catastrophic ones. The winter of '59 when the long freeze destroyed harvests for two successive vintages.  The spring of '84 when most of the buds died before they bloomed.  Summers of drought.   Seasons of blight.
Among the neighbors there's a lot of wailing and gnashing of teeth. "Rotten year, let's just put it to bed."
You could say that sometimes Nature is just a mean old lady; that an occasional bad year is part of the game.  But the formula for terroir does include human intervention. The vineyards that cope best in difficult years were planned with ancestral reflection about site, soil, erosion, varietals, biodiversity (hedges, woods, orchards in proximity…)  orientation, drainage, even weather patterns.
After heroic efforts in the vineyard, we're approaching Harvest Eve and circling the same conundrum.  Wait until last minute for maximum maturity.  Wait too long and rot may predominate.  Watching the weather, wondering how to get the balance right…
I imagine the anciens prayed in secret to the rain and sun and bad-insect gods.  But they didn't fool themselves. They hedged their bets and their wisdom was simple: the only element we control is ourselves.
Tot up the positives: Cabernets are holding steady.  We're christening a new tank to make our first Cabernet Sauvignon – Merlot traditional assemblage.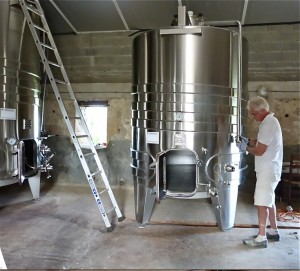 In the end, maturity vs. rot will send Nature into labour.  But once the grapes are in the winery, she sheds control.  A small window will then open for skill and luck.   What 2013 can bring forth also means a hot seat for the vintner.