Halloween and Pressing Day: costumes, pitchforks, bloody red stains, spooky stories.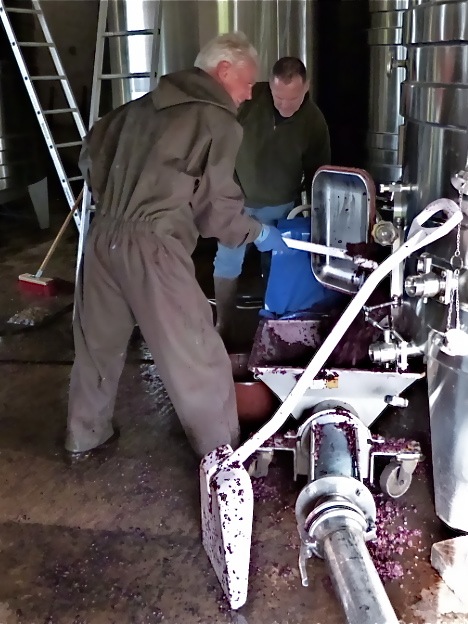 It's not my favorite wine making activity. People are always reminding you of someone they knew who died from asphyxiation clearing out a vat. Plus the person who tried to rescue them.  And it's always something extra horrible like a father and his devoted son.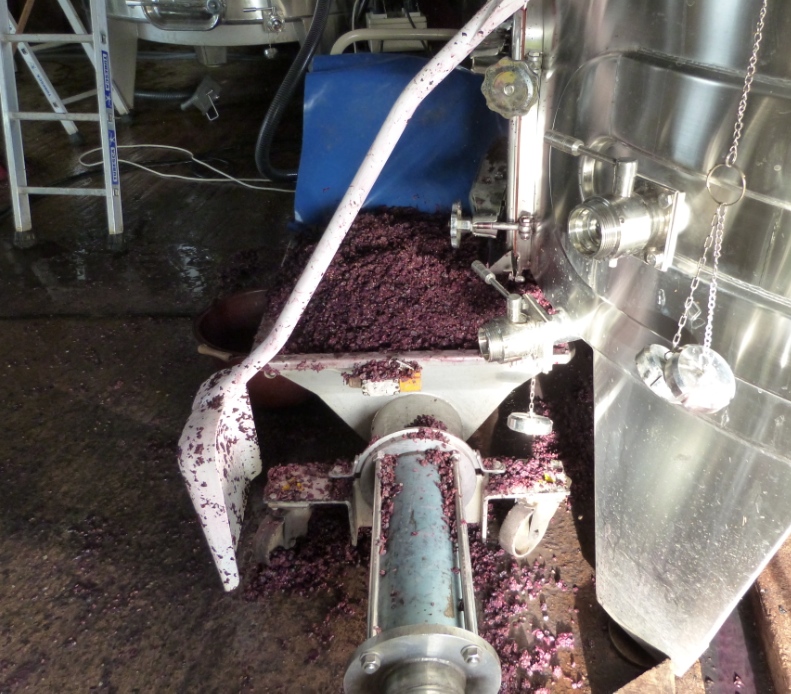 The first part, raking mounds of grape skins out of the vat – is just hard work.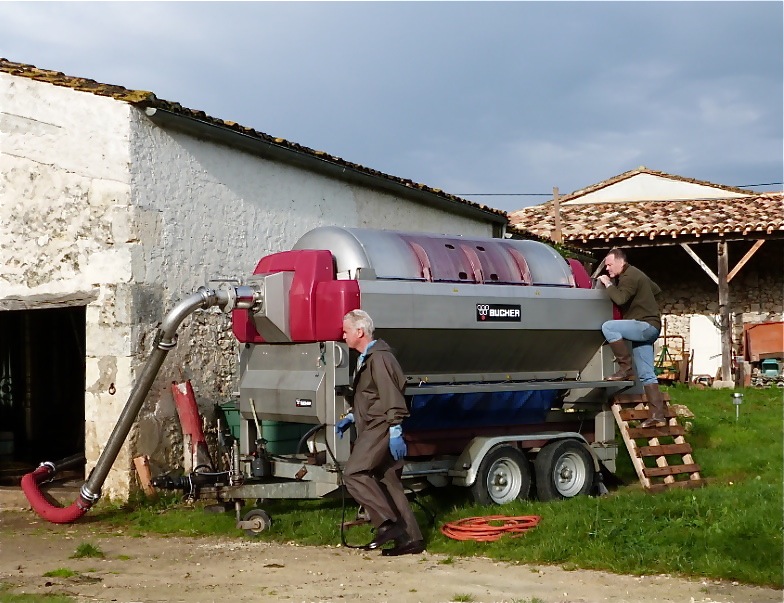 But it always catches me in the solar plexus when John folds himself like a circus contortionist to crawl through the tiny tank door.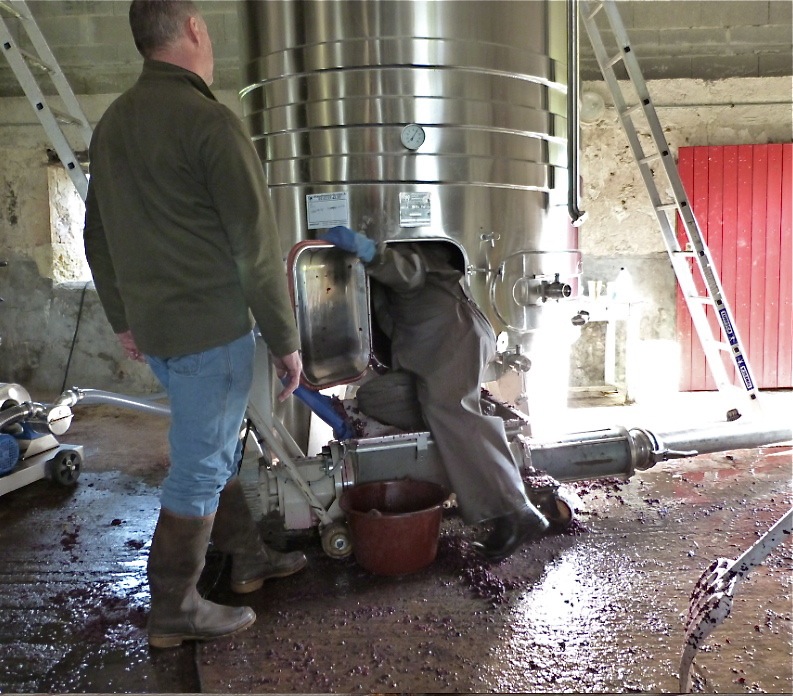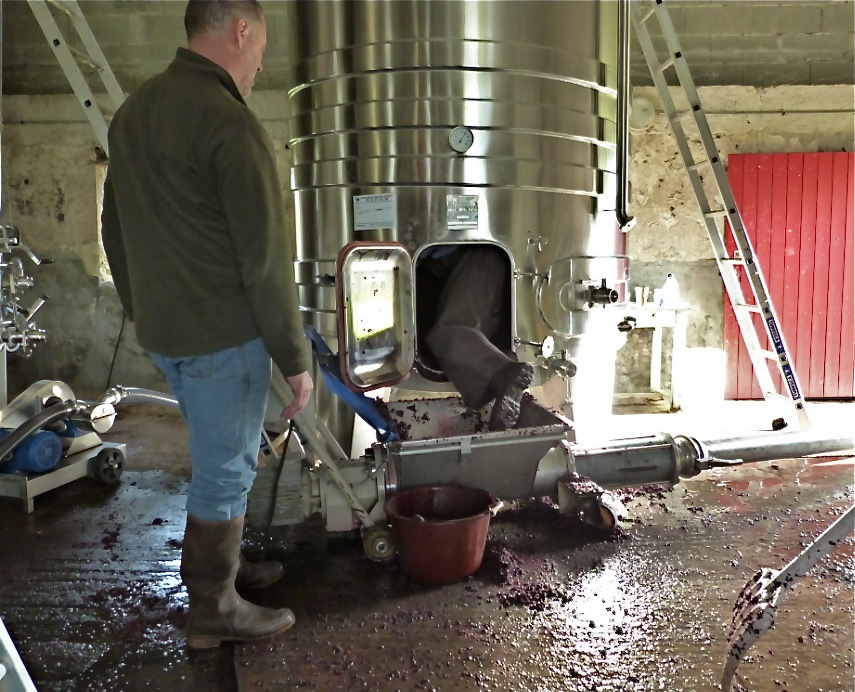 Then the drama begins.  Up to his waist in skin and seeds. Lack of oxygen plus the fumes make the intense exercise of shoveling, even more intense.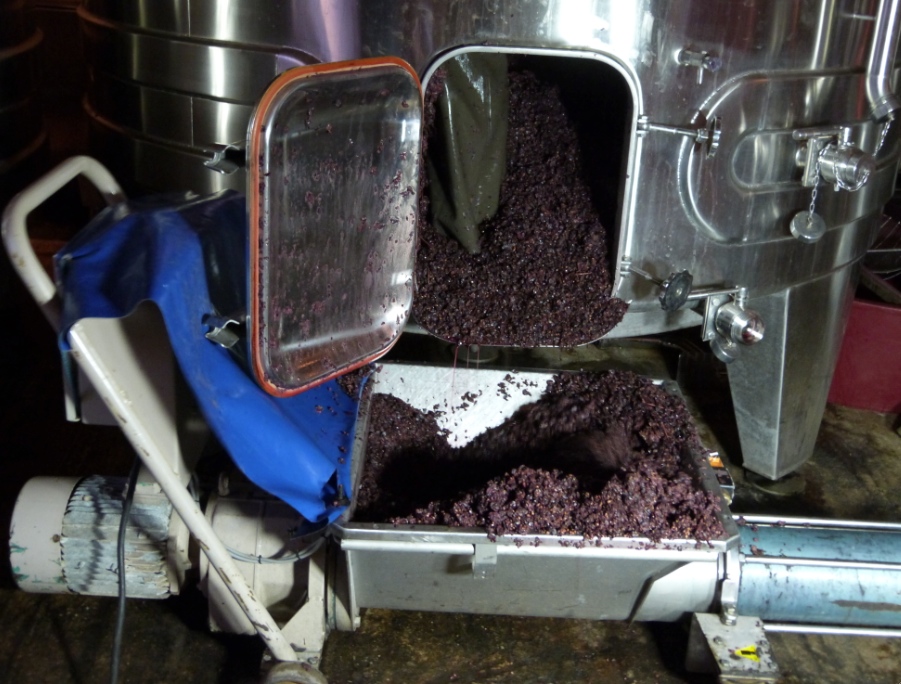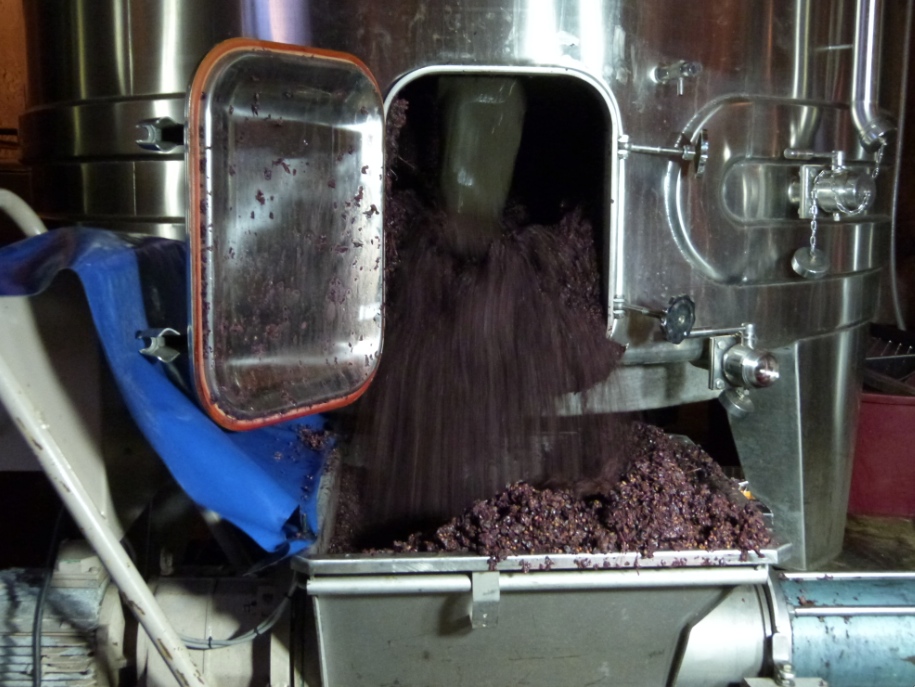 From the hatch on top I watch him kicking and shoveling and sweating in his rubber suit.  Even up here the fumes make me dizzy.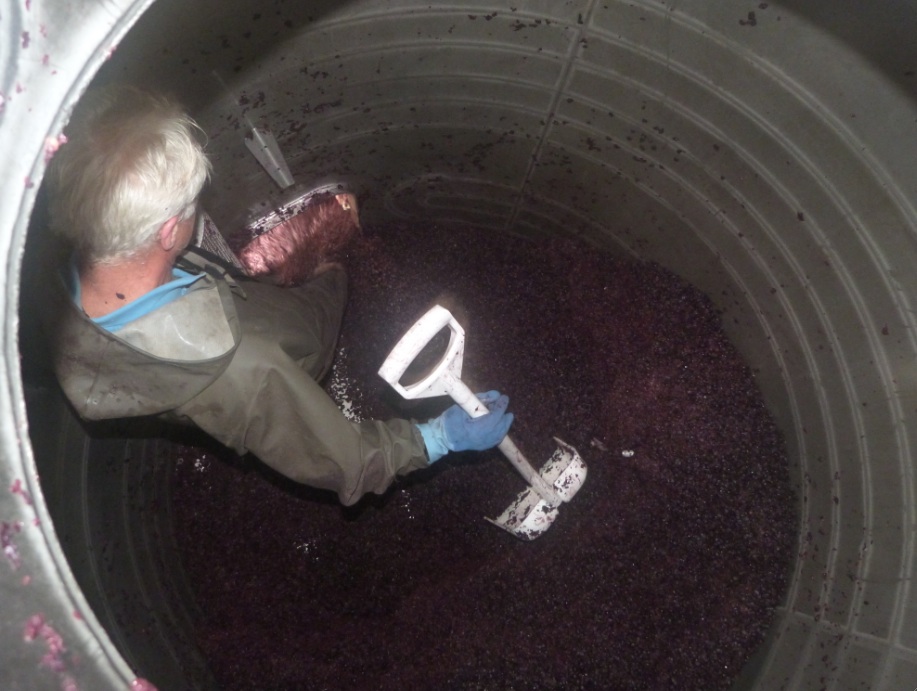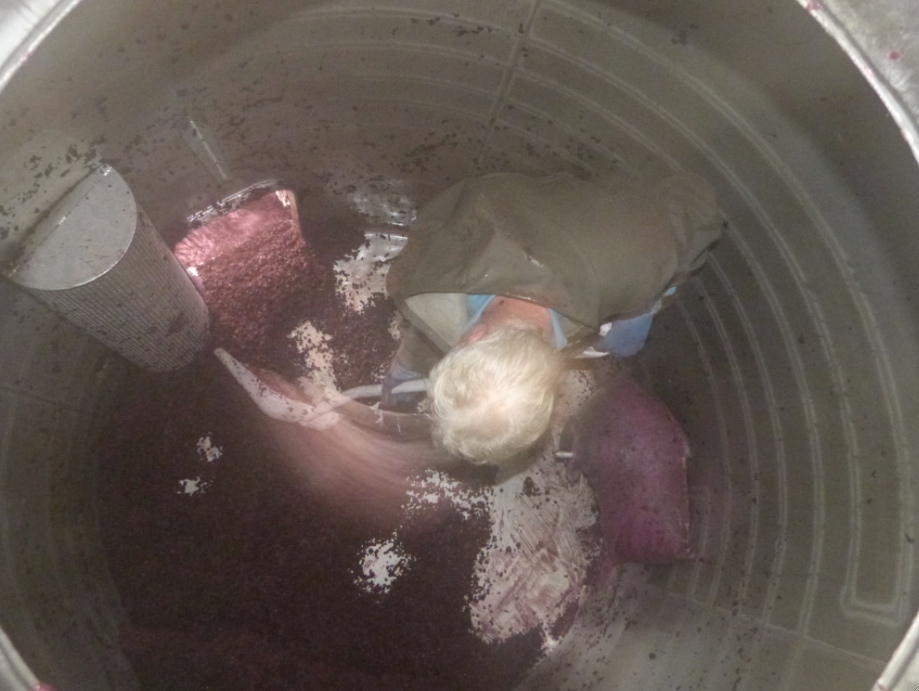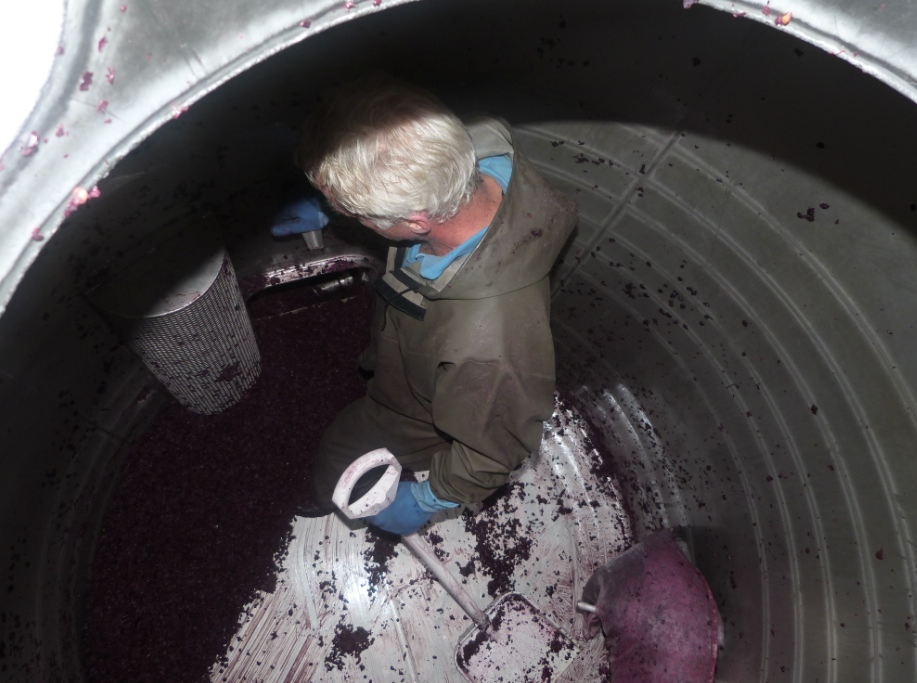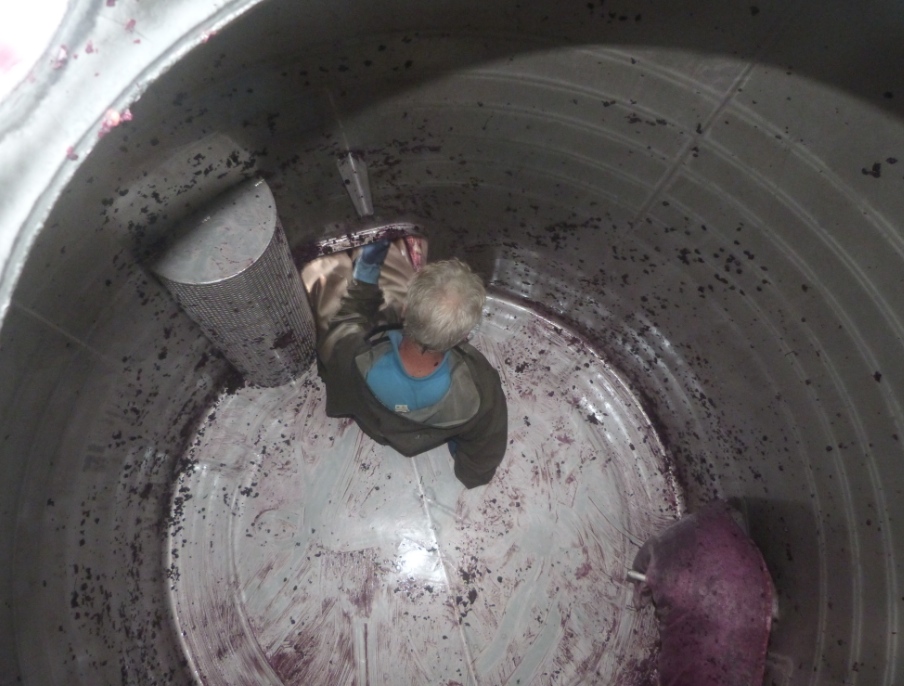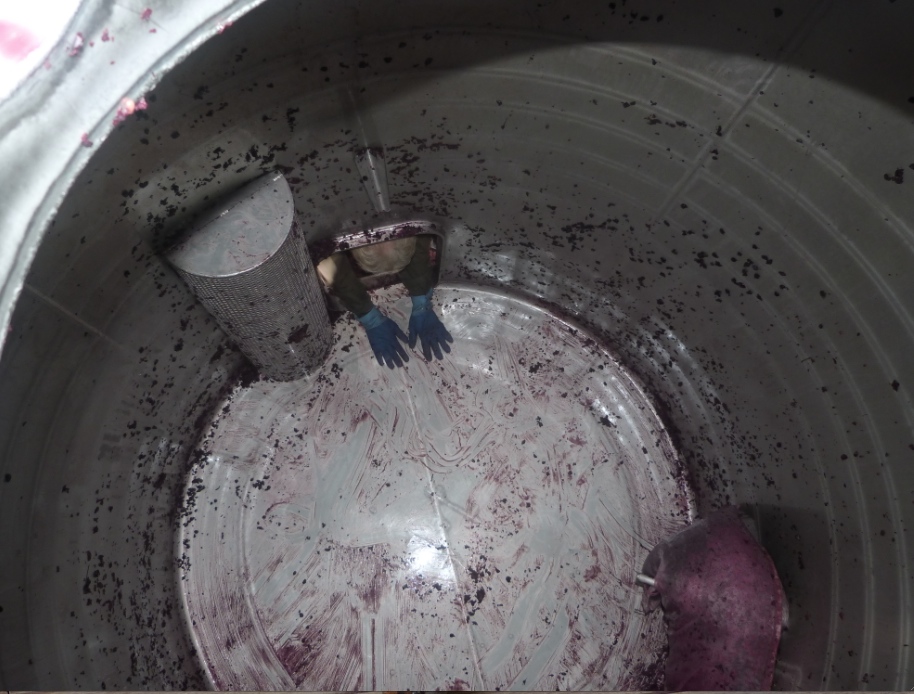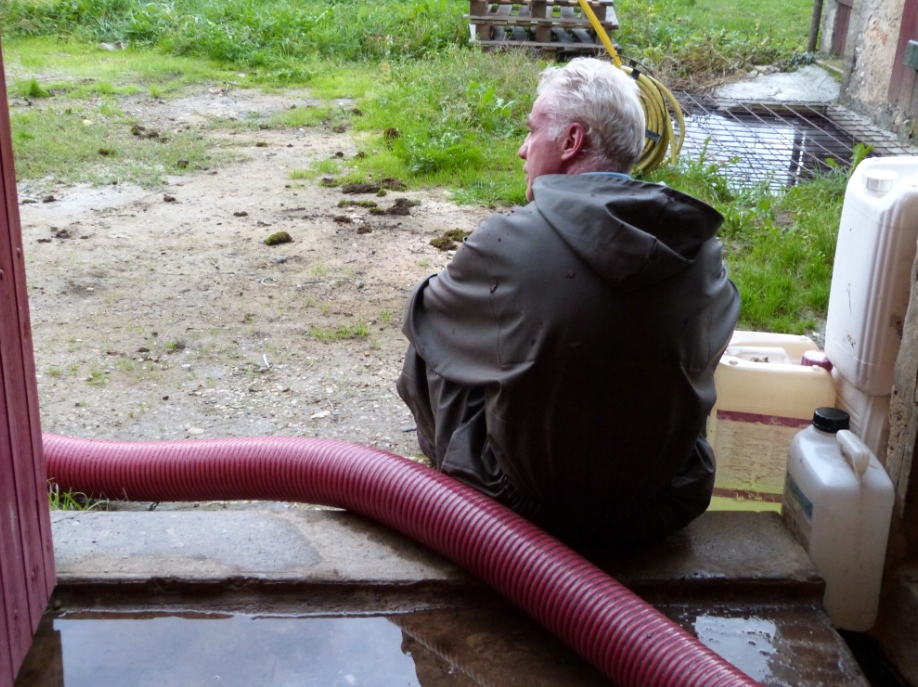 It's a relief when he emerges for an oxygen break.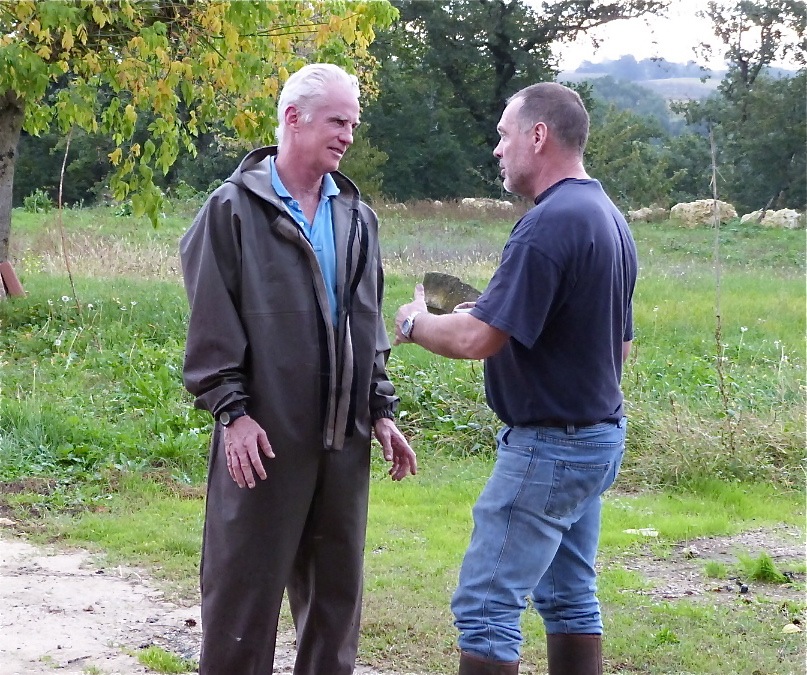 And back to work.  From the press machine to the garden.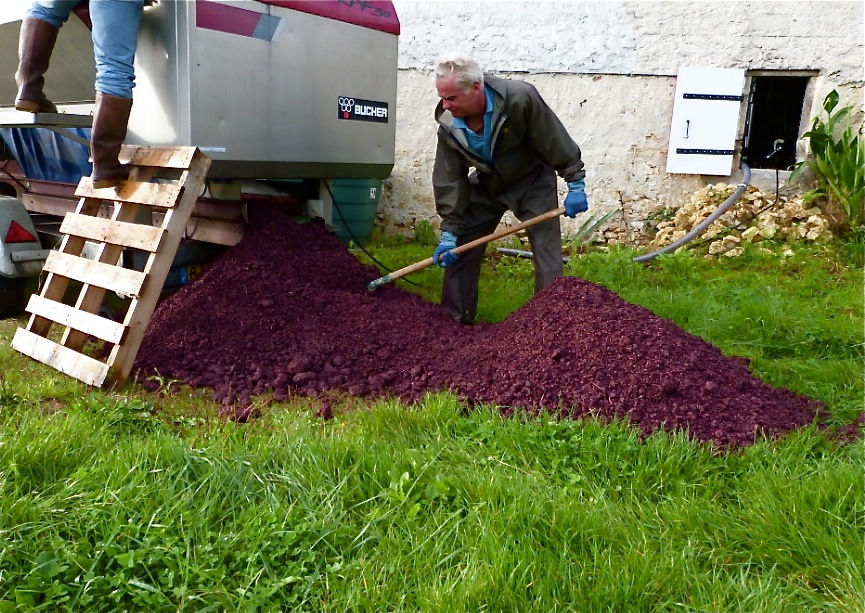 Now the marc belongs to the government-run distillery who'll come to fetch it, so we're not tempted to make our own hooch like the old folks used to do.
It's over.
No spooks on this pressing day. Tonight we'll carve our jack o' lantern and give thanks.   All the Hallows came early.